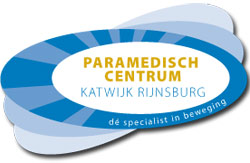 "Fysiotherapie"

Blessure?
Vanaf heden is PMC Katwijk-Rijnsburg de nieuwe partner voor fysiotherapie van Rijnsburgse Boys. De fysiotherapeuten van PMC Katwijk-Rijnsburg zijn beschikbaar voor alle leden van Rijnsburgse Boys. Heb je een blessure, loop er niet mee door maar vraag om een deskundig advies aan de fysiotherapeut van PMC Katwijk-Rijnsburg. Des te sneller ben je weer in staat om te voetballen!

Inloopspreekuur op de club!
Iedere maandag van 18:15 tot 19:00 uur is Dirk-Jan van den Oever, speler van de selectie en tevens fysiotherapeut van het Paramedisch Centrum Katwijk-Rijnsburg, op de club aanwezig. Hij is te vinden bij de kleedkamers, eerste deur rechts in de linker gang.
Dit is een inloopspreekuur waarvoor geen afspraak gemaakt hoeft te worden en waar geen kosten aan verbonden zijn. Tijdens dit inloopspreekuur wordt een korte screening gemaakt om te kijken of er gespeeld of getraind mag worden met de blessure en of er eventueel verder fysiotherapeutische behandeling noodzakelijk is.

Houdt er rekening mee dat eventuele vervolg behandelingen worden gedeclareerd bij uw zorgverzekeraar volgens de daarvoor geldende regels. Informatie hierover kunt u krijgen bij onze balie via telefoonnummer: 071-4074384.

Zie ook de website www.pmckatwijk.nl onder het kopje 'informatie'.